Experience manufacturing
to world class companies.
- A Complete Metal Fab and Sheet Metal processor under same roof
- Perfomance oriented team complying with lead times and quality
- Exporting since 2010
Proudly Mexican company manufacturer of high quality precision metal products for the industry
About Us
Manufacture of precise high quality metals parts for the industry
Constant communication with our clients lead us to assure Quality and Service.

• Immex certifed ISO 9001:2015.
• Performance oriented team complying with lead times and quality.
• Certified AWS D1.1 and D1.6 GTAW (carbon, aluminum and stainless).
• Certified welding inspectors (CWI), WPS and PQR certified welders and welding equipment.
• Testing LAB with GD&T (Geometrical Dimensional Tolerancing).
We attend different markets in the Industry
We Will Serve You With The Best of Our Capacity By Expert Team
Froster Collings
Contractor
Procemmex has supported us with the emergencies showing an excellent service, so we are grateful and now is our strategical partner.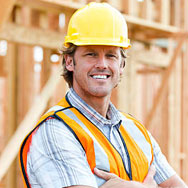 All the new projects assigned to Procemmex has been acomplished with quality so now we belive the grow up will be for both sides of the relationship.